The Fyntex Story
As a long-time tech exec in Silicon Valley, I was surprised when I saw what was considered to be 'best practices' for the 1031 exchange industry. There were many opportunities for the industry to dramatically improve its approach to data security, funds security, and the overall transactional experience for Exchangers. So, we set out to define what a modern end to end 1031 exchange processing solution should really look like for our clients and industry partners. After architecting the end to end solution, we went out and found the best technologies and tools sets available to us in Silicon Valley. We then integrated those technologies into an end to end solution that provides our clients with a completely modern, efficient, and secure 1031 exchange process. Yes, we had to develop some "secret sauce" of our own along the way, but felt that the investment was worthwhile for our clients. During this process we learned that there was also a real need to standardize the educational and compliance process which undergirds every exchange transaction, so we decided to go out and solve those problems as well. I'm proud of what we've accomplished since founding this company, and today we are delivering a world class transactional experience for our 1031 exchangers as well as for our strategic partners throughout the commercial real estate industry.
Creating the Future
The Ultimate Exchanger Experience
Changing the experience for the average 1031 exchanger was our first goal. We streamlined the process and introduced entirely new levels of data security, client access and visibility as well as an unprecedented funds security regimen which is new to the industry.
Secure End to End 1031 Processing
Improving the client experience and organizing the documentation and logistical flow is one thing. Creating a secure end to end processing solution which is efficient and hyper secure is quite another. This new Fyntex platform is fast, secure and imminently scalable.
Easy Access Through Technology
The future for 1031 exchanging will center around making the process accessible, painless and compliant with IRS dictates. We've developed interfaces and plugins which bring Fyntex 1031 expertise and processing power within the easy, but also secure reach of anyone with a smartphone.
Scalability Through Alliances
1031 exchanging will likely never be fully commoditized since it involves fungible settlement and closing logistics as well as taxation issues. However, the ubiquitous access of our state of the art processing capablity via influencers, advisors and platforms will drive our solution's acceptance.
1031 Processing
We've built the most secure and efficent end to end 1031 processing solution in the industry. And, it is available to Exchangers everywhere directly and indirectly.
1031 Platforms
Every exchange requires some underlying planning and education, as well as access to expertise and actual 1031 processing. Our platform is integrated everywhere.
Partner Programs
In addition to improving the Exchanger experience, we assist our Partners with targeted or strategic programs which enhance their messaging and outreach capability.
Senior Leadership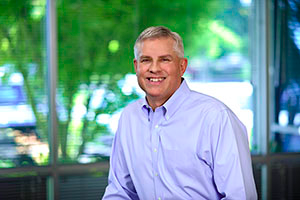 Dean Senner
Chief Executive Officer
A long time tech industry leader, Dean has held senior positions in Silicon Valley for thirty years. His vision for reinventing the 1031 exchange experience and designing the solution to accomplish it drives the firm.
EVP, Lockheed Martin
CEO, Thales Navigation, Magellan
CEO, AOptix Technologies
CEO, Tascent
Tom Bottenberg
Executive Vice President
A tax deferred exchange industry veteran, Tom has held several senior positions in the 1031 space and has the necessary operational and processing experience to make the Fyntex solution a reality.
Marketing Director, Lawyers Asset Management
Co-Founder, COO, NES Financial
1031 Consultant, Banc of California
Zach Ulleseit
Director of Sales
Zach directs the Fyntex partner strategy. A veteran in both the technology as well as tax deferred exchange industries, he leads the efforts to integrate our educational and processing platform throughout the real estate, settlement and securities channels.
Regional QI Marketing Director
Senior Sales Executive, Medical Diagnostic Labs
Postgraduate medical coursework
Philanthrophy
Fyntex is committed to philanthropy. The reason is simple. We are fortunate enough to work with some of the leading investment, real estate, banking, and technology influencers anywhere, and in the process drive additional value for everyone involved. We also believe that this activity, done well over time, will generate the types of resources which can be strategically deployed back into the society that makes it all possible. We love participating in the process, and we hope that our efforts can help make the world a better place.